A Shopper Bites Back, Redux: The Letter From Visa
Visa followed-up today with a letter regarding my complaint against Saturn of Salt Lake attempting to require ID. The short version? I'm in the right and they're going to follow-up on the complaint. Click on the picture below to see the full letter from Visa. I plan on carrying it with me so I can smack down any merchant who tries to break this rule.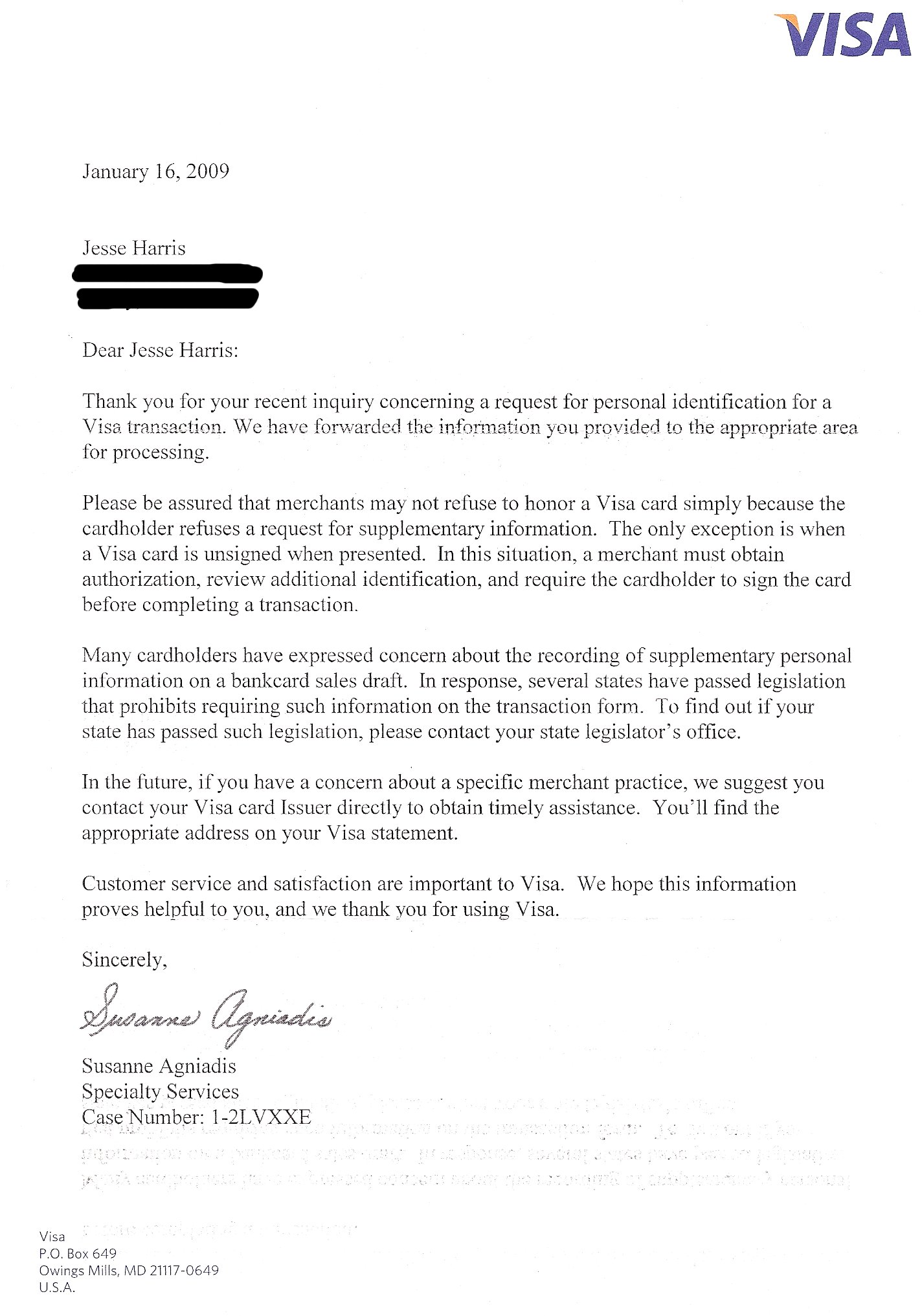 While Visa recommends complaining to the bank that issues your card, US Bank has refused to accept those complaints and, like the merchant, mistakenly believes that it's okay to ask for ID. Guess I showed them, eh?