Recipe: Italian-Style Turkey Meatballs
Shauna and I often use a meal plan to figure out what it is we're going to eat during the week. It helps us grocery shop a bit smarter and saves us the "what're we gonna have for dinner" discussion. Tonight's meal was supposed to be salad and/or pasta. (I say and/or because I wanted pasta and she wanted salad.) Well, Shauna got her salad fix at lunch thanks to a co-worker, so that left us with doing pasta.
Normally, we just do a meat sauce and call it good. I, however, was a bit meat-sauced out. (I like meat sauce, but I needed some variety.) Now when you have spaghetti, what are you supposed to put on top of it? Meatballs of course.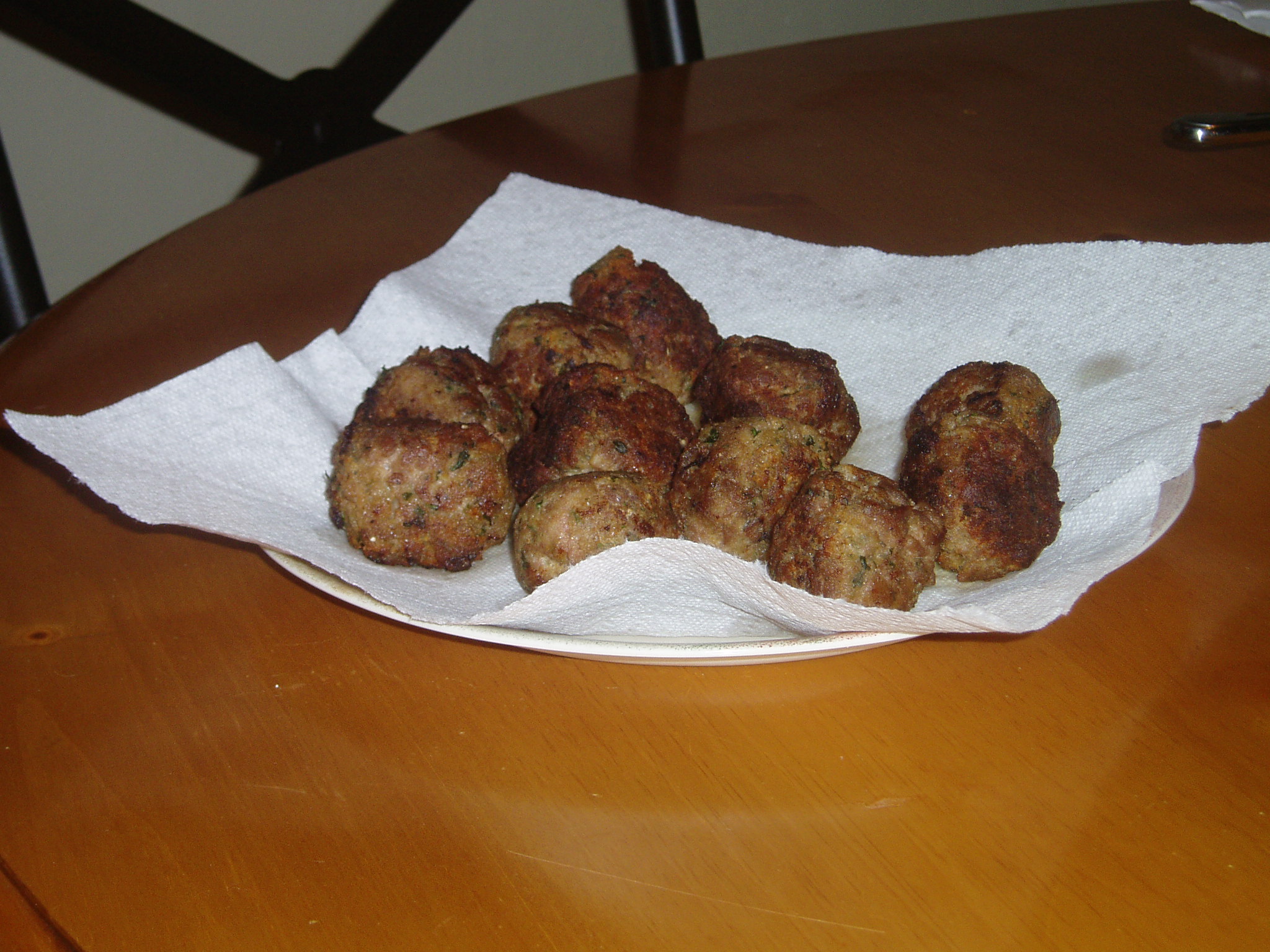 Ingredients:
1 lb. ground turkey, beef, pork, veal, etc. (any ground meat will do)
1 egg
½ cup grated Parmesan cheese
½ cup Italian-seasoned breadcrumbs
¼ cup fresh minced parsley (or half as much if you use dried)
1 tbsp minced garlic
salt and pepper to taste
olive oil
This is really easy. Combine all of the ingredients in a bowl, form into little balls (golf-ball sized works well) and then brown them in a skillet in the olive oil on all sides for about 10-15 minutes depending on size. Even the ones I cooked the tar out of were still juicy on the inside, and you have to make sure you get the crispy outside. So good!
The best part is that I made a big batch so that there are plenty of leftovers. For the weekend, I'm going to grab some hero rolls and provolone or mozzarella to make meatball subs from the leftovers. Mmmm…