When Poster Parodies Attack
The group health plan at work decided to send up a bunch of "healthy living" posters to remind us to stop eating junk food and start working out. They're along the lines of this one: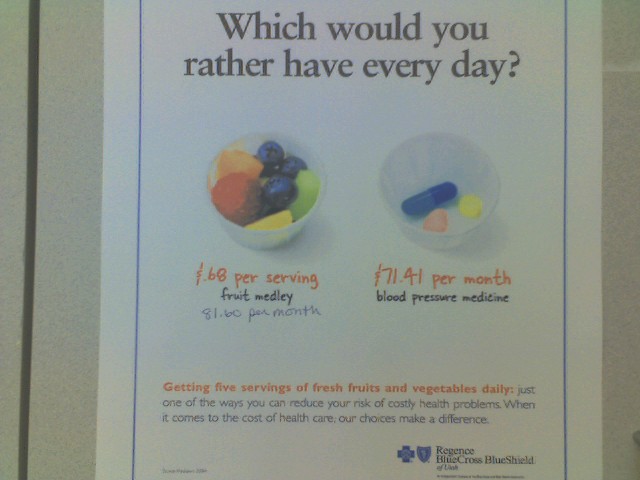 Of course, it just begs for a parody. Someone at work was more than happy to oblige.