Sprinkler Woes
Yesterday afternoon, I set out with a shovel to find out which one of the irrigation pipes it was that had decided to go plooie. It only took having the irrigation lines on for about five minutes before it became very obvious where I needed to start digging. Several hours later (and with Shauna's extensive assistance), we had the following in our yard: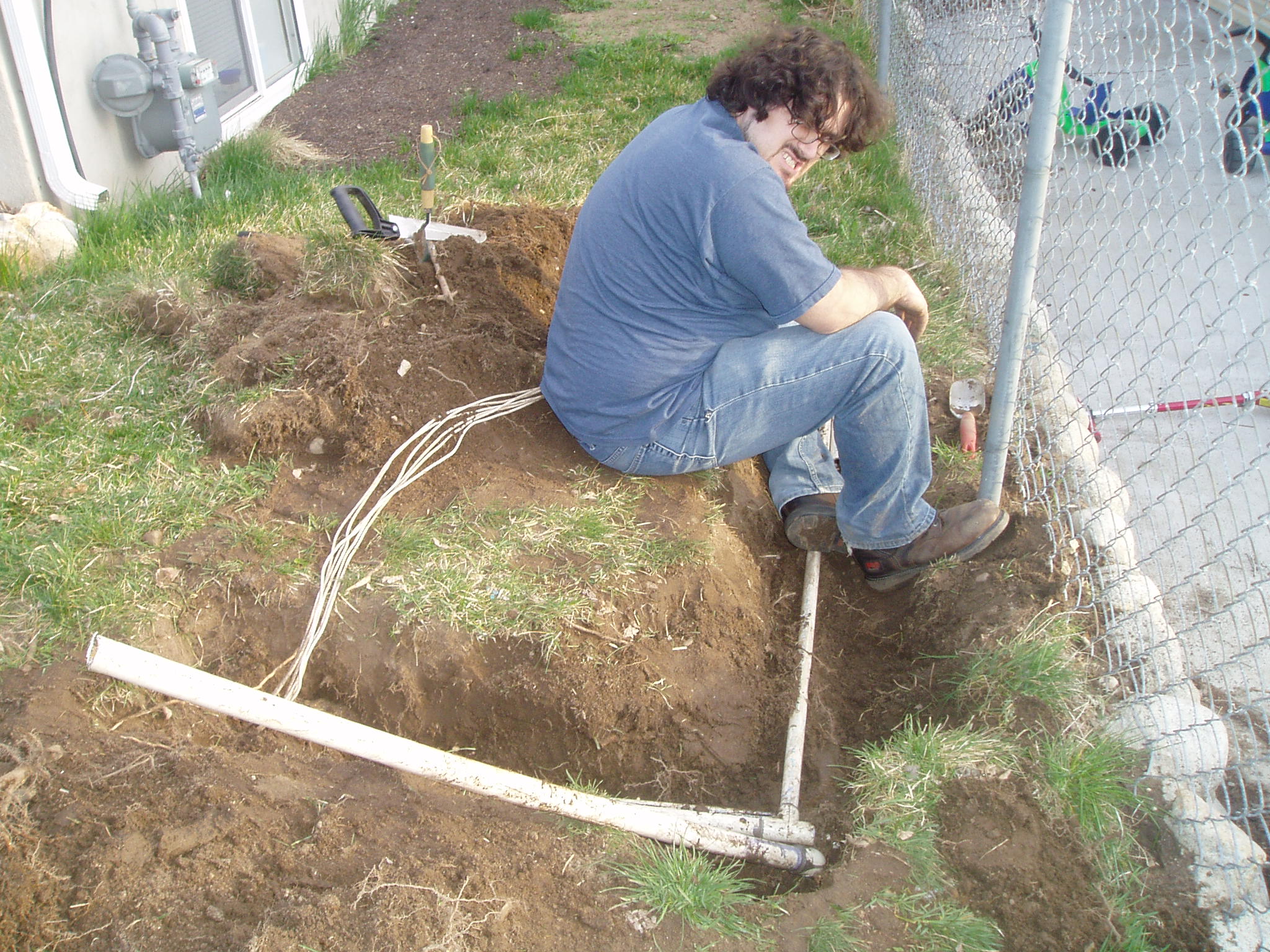 This wasn't the end of it either. there's still hairline cracks going in either direction, though only on the line going to the backyard. Most of the damage seems to have been in that corner. Just look at how the pipes cracked: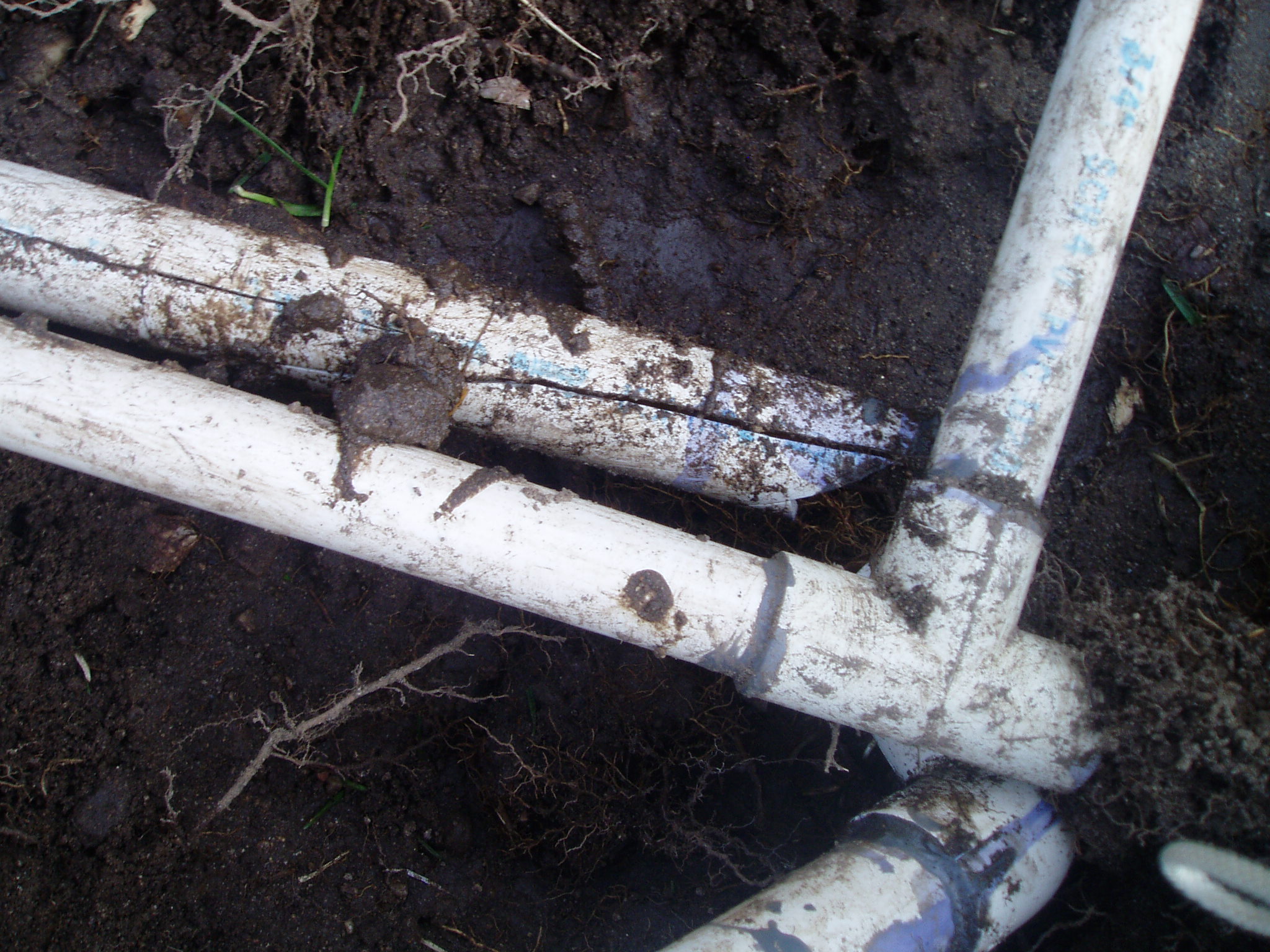 With how bad it's been so far, we're left wondering if we can finish this by ourselves (and give our thirsty yard some reprieve very soon) or if we should call in a professional. Shauna's interim solution is to get a cheap sprinkler and hook it up to the hose in the meantime. While researching out options, we learned that we might avoid more issues if we consider installing a water softener systems.
There's a silver lining to this thunderhead. See the wires in the first picture? Those wires lead to the backyard sprinkler valves. Last summer, we had been manually turning those on and off. Now I've realized that we've had wires running there the entire time and I just hadn't known to hook them up. At least there's some small consolation at the end.