Two Dogs??? Part Deux (Or: Everyone, meet Annabelle)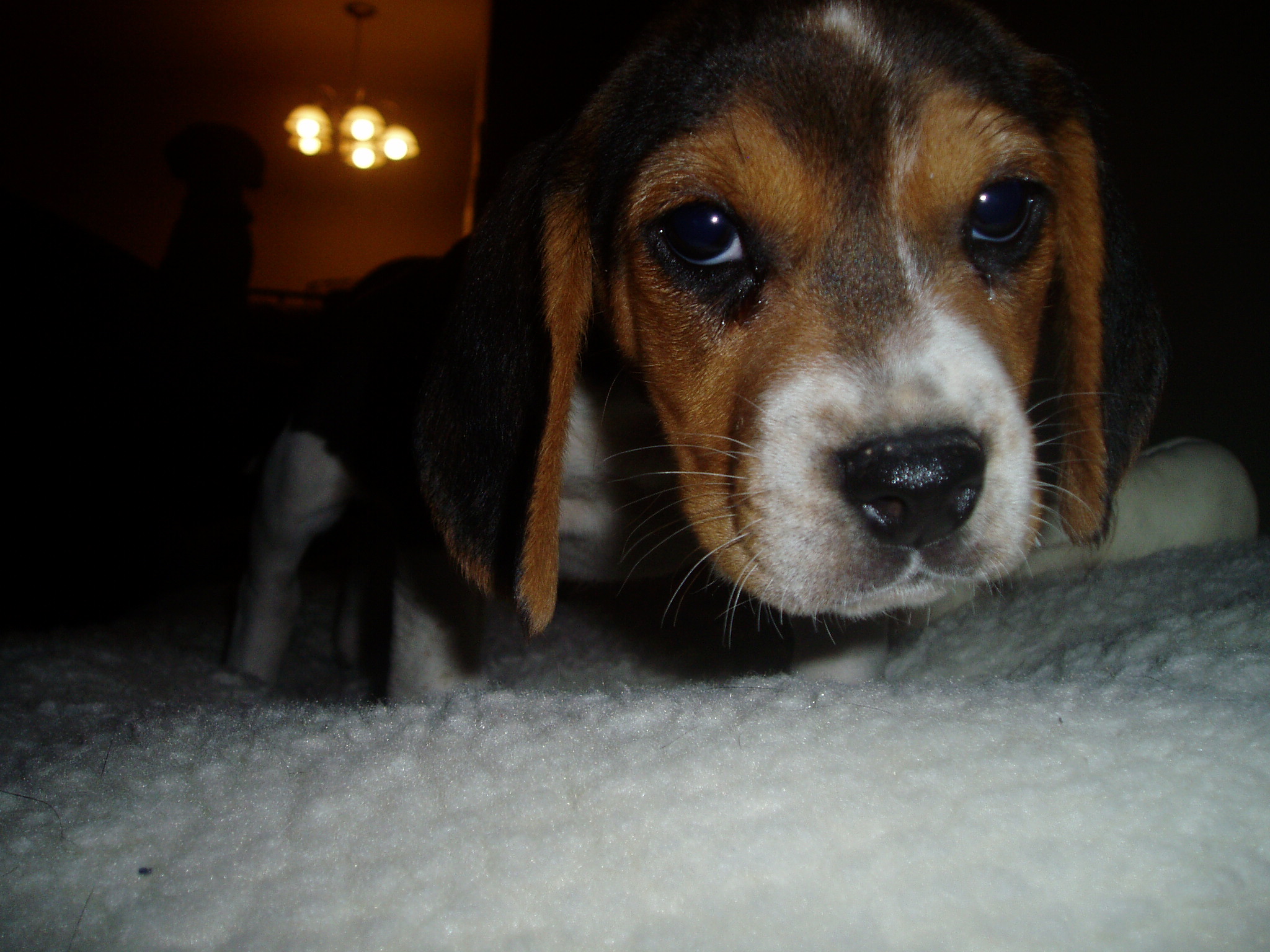 Isn't she lovely? She's a little whiny right now, but we're hoping that's just a bit of separation anxiety. She's used to being on this huge ranch with like 30 other beagles. We just got her today and she's about 7 weeks old. She's so tiny! And she really has the cutest little personality already.
We bought these little rawhide chewies for her, but Chloe stole it from her. So check her out below. She decided to tackle the HUGE rawhide chewy that's about as big as she is! It really was adorable.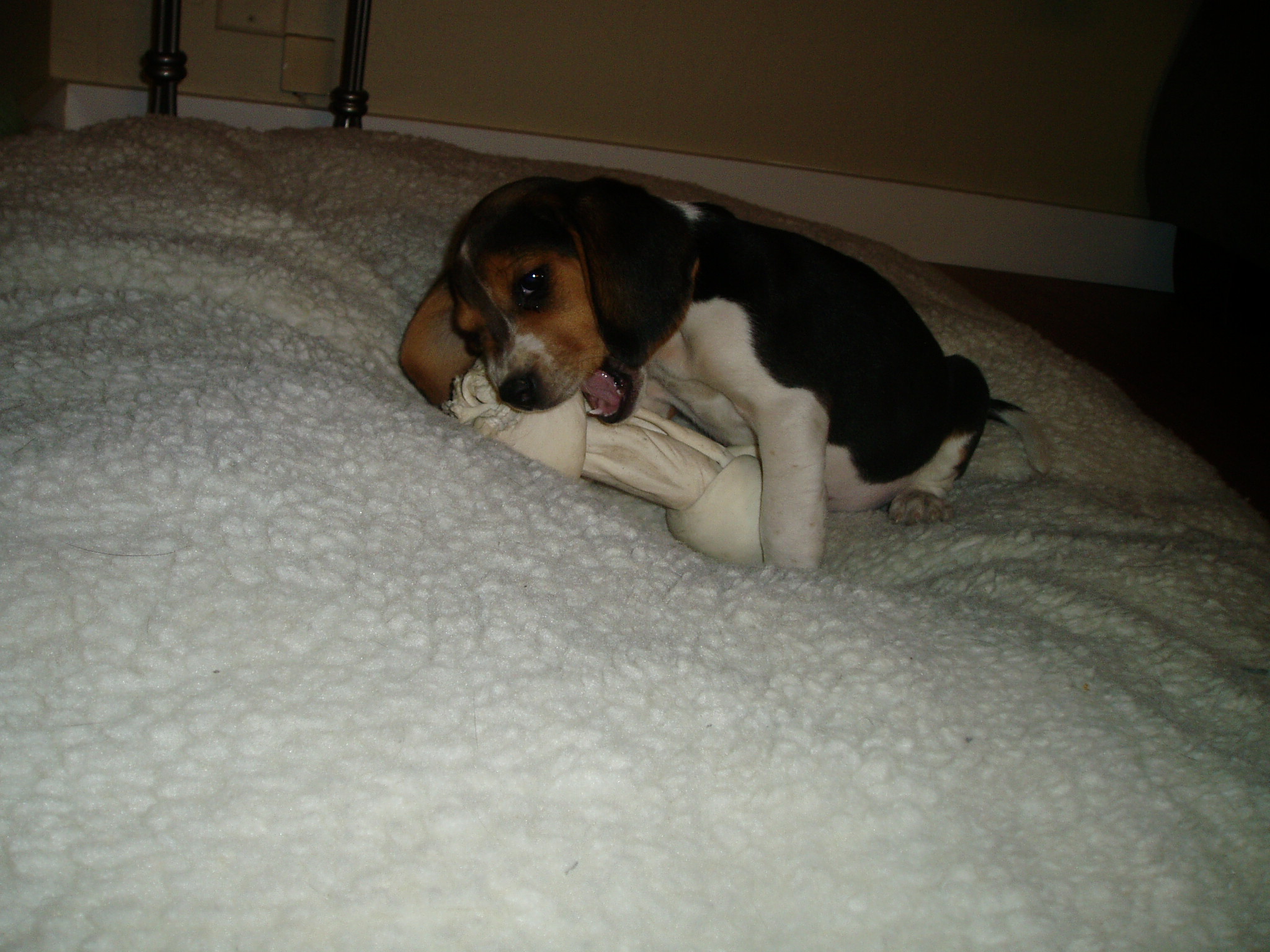 You really should come by and see her. You know, if you're friends of ours. If you're just some random person, please don't come to our house, mmkay?