Playing Hookie
For those of you not living in Utah, we have a ton of snow right now. It's been coming down for over 18 hours now and the place is covered. This morning was particularly bad. Just look at the aftermath.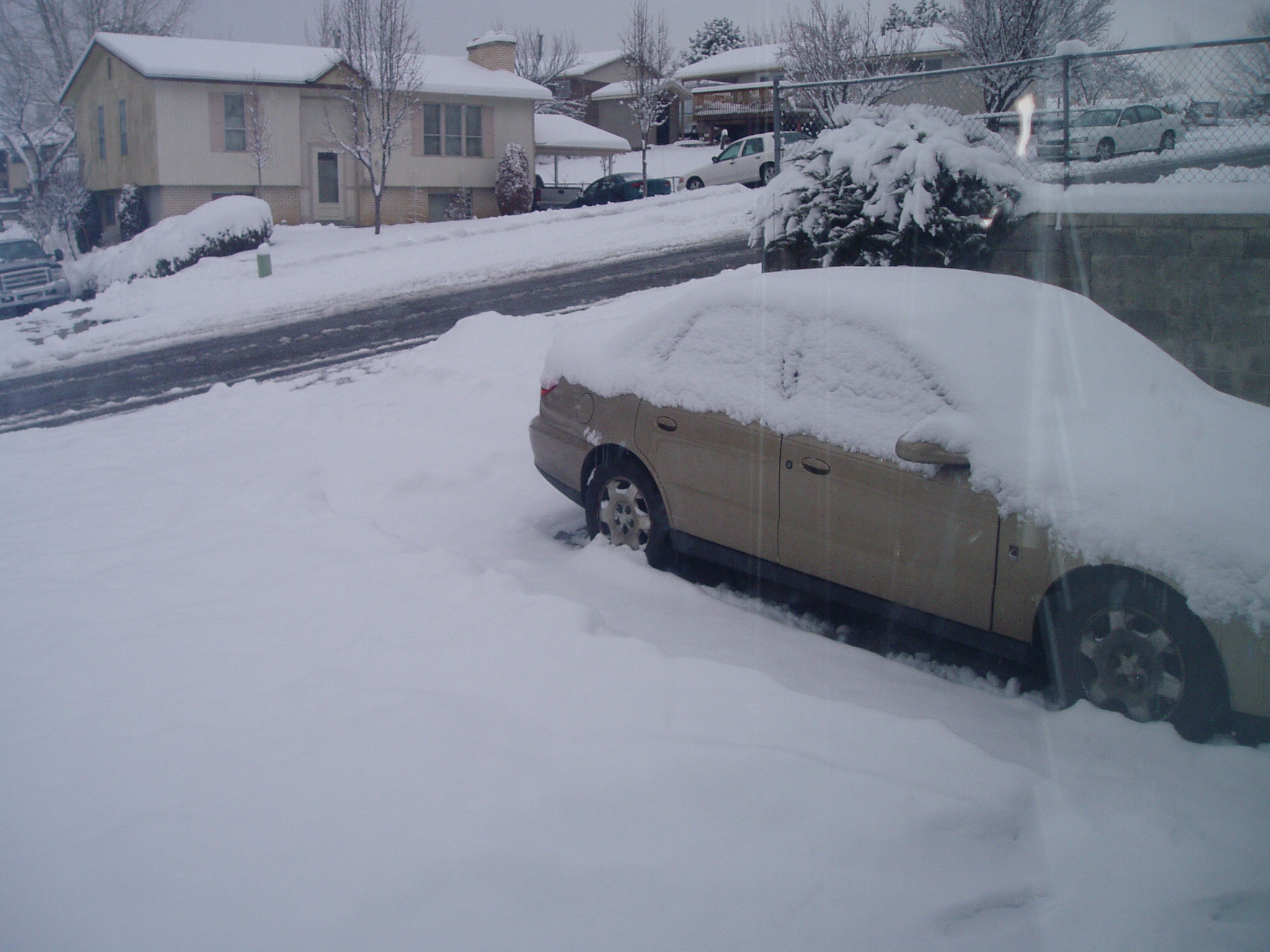 Keep in mind that I was crazy enough to try digging my car out to go to church this morning. It was much worse before that. Of course, I had the good fortune of slipping and landing right on my arm with no snow to pad my fall. Ouch. I pretty much gave up after that, especially when I saw that the road was getting buried again and there was little hope of seeing the plow again today.
Chloe, however, loves the snow. I mean loves the snow. Especially when it's this deep.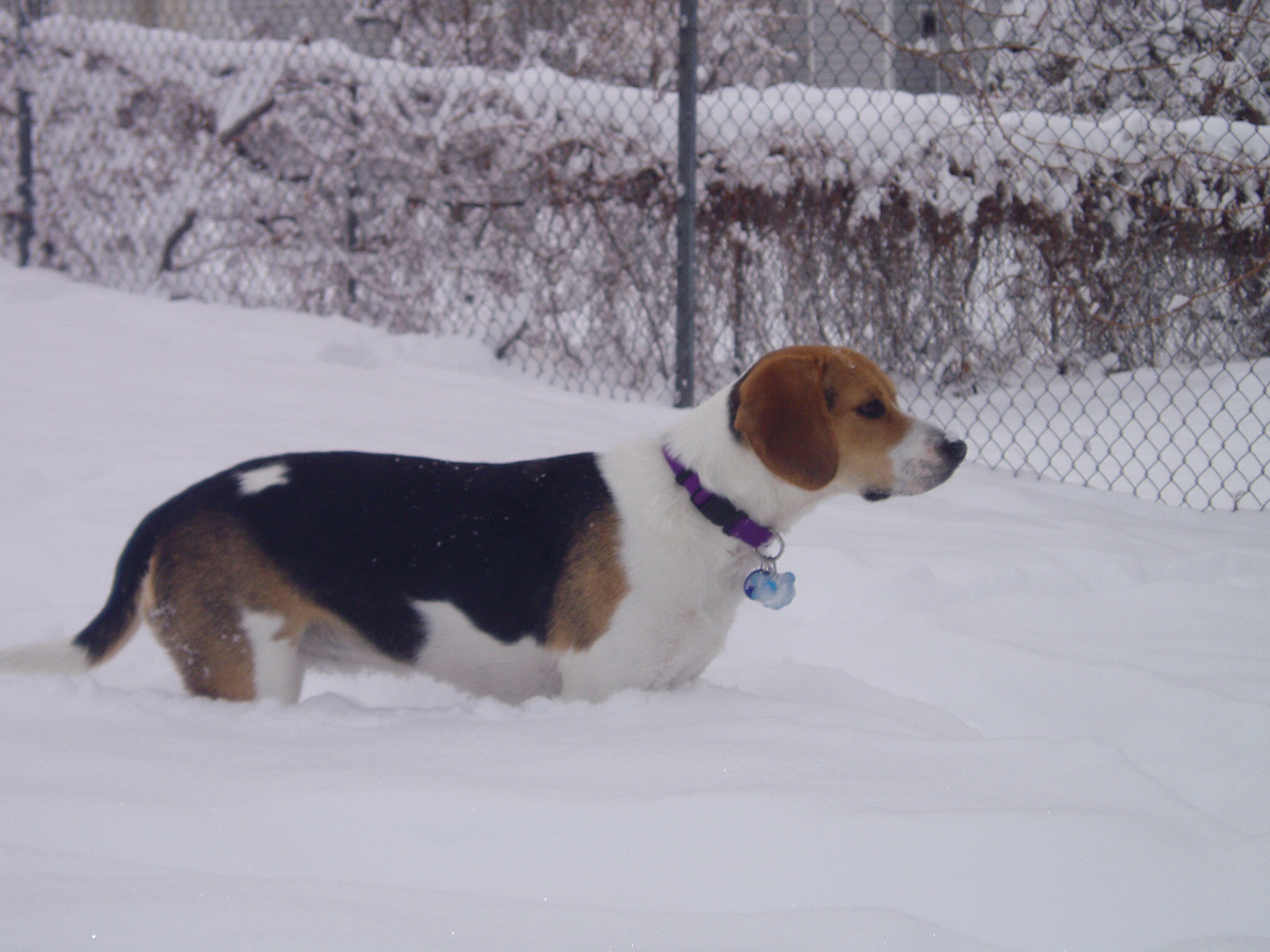 It even makes the ugly pine tree in the backyard look kind of pretty.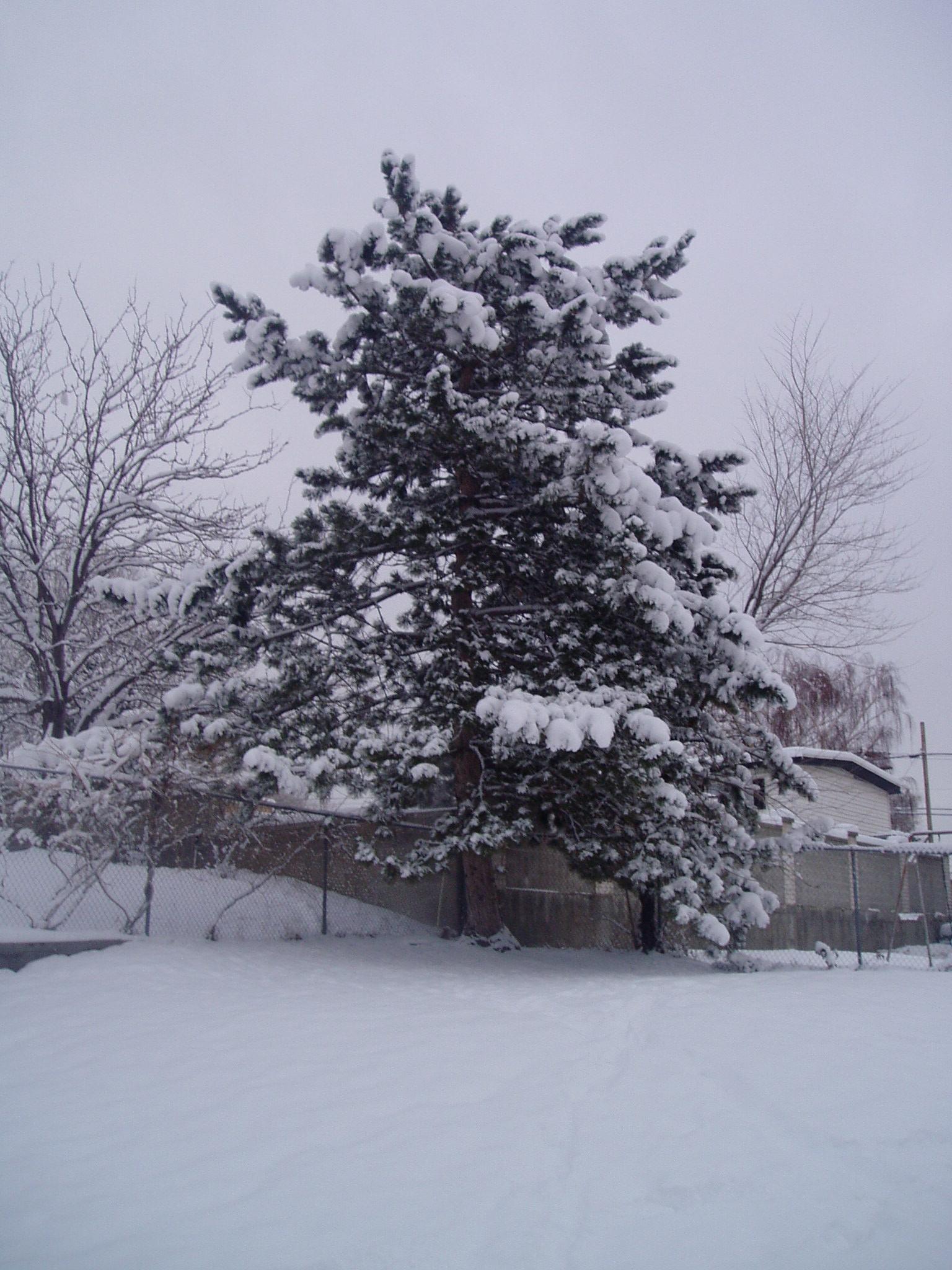 I think I kind of like this "four seasons" thing.